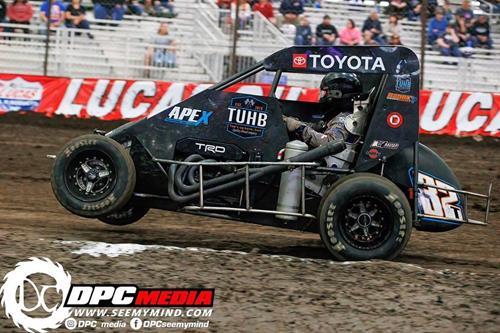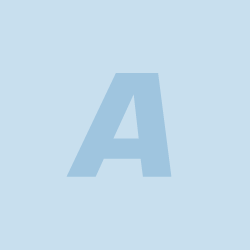 1/19/2023
---
Marcham Makes Mark, Finishes 8th at Chili Bowl Nationals
Photo credit: DPC Media
Dust, burned rubber, and brightly colored confetti swirled through the air inside Tulsa's SageNet Center late Saturday night as 15,000 spectators cheered loudly at the drop of the checkered flag. Countless hours of preparation and five nights of intense racing came down to this moment.
While 365 of the nation's best dirt track racers arrived in Tulsa a week earlier with hopes of qualifying to the final feature event, only 24 remained inside the arena. For Oklahoma native, Trey Marcham, this experience was worth the wait.
After eleven showings at the Chili Bowl Nationals, Marcham transferred into the A-main event for the first time in his decorated racing career.
"This is literally the greatest feeling I've ever had. It's a dream come true, man. A dream come true." – Trey Marcham
An impressive run and fourth place finish in Monday evening's preliminary race locked Marcham into the fourth starting position of Saturday night's second B-feature. His second-place finish in that race guaranteed him a spot as a finalist in the A-feature.
On the surface, Marcham looked like any other driver that was out on the track, but the view behind the scenes painted a different picture. While many of the nation's top drivers are backed by successful racing teams and sponsors, Marcham's support system stems a lot closer to home. His racing career is funded only by himself and his parents, while his brother, Josh Marcham, is his only pit crew member. Trey and Josh work together year-round to build and maintain their race cars. On Saturday, with the help of Bandit Shox owner, Brad McDaniel, and a gifted tire from friend, Andrew Deal, Marcham made his mark at the Tulsa Expo Raceway driving from 14th to 8th in this year's Chili Bowl Nationals main event. Marcham said he is grateful to everyone who helped him achieve this longtime dream.
"This is huge. Thanks to everybody. Thank you so much." – Trey Marcham
Although Marcham spends his daytime hours as a mechanical engineer and as co-owner of TUHB Quality Threads, he and his brother plan to continue traveling together for the upcoming racing season, taking time on evenings and weekends to get the cars race ready. Marcham is scheduled to run multiple micro and midget events in 2023, including some POWRi and USAC shows.
For more information on Trey Marcham and Marcham Racing, visit www.marchamracing.com and follow us on all social media platforms (see below).
Facebook: Trey Marcham Racing https://www.facebook.com/TreyMarcham32
Instagram: @match32
Also, be sure to visit www.tuhbqualitythreads.com and like Bandit Shox on Facebook https://www.facebook.com/banditshox1
---
Article Credit: Courtney Lynn Boggs
Back to News