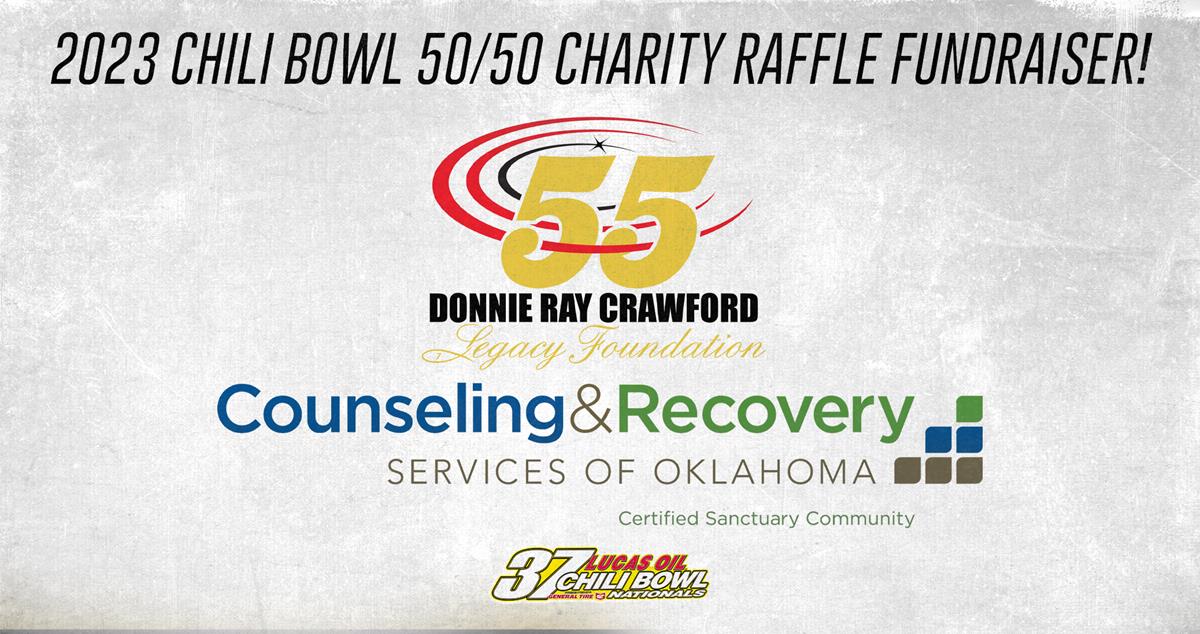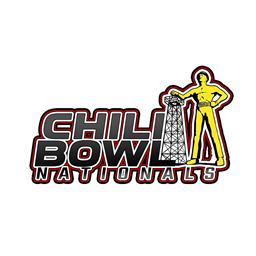 1/13/2023
Chili Bowl Nationals
---
Daily Chili Bowl 50/50 Charity Raffle Winning Numbers
This week's daily $1,000 winning ticket numbers
Monday: D-023854
Tuesday: B-024126
Wednesday: D-051104
Thursday: B-073123
Friday: D-046490
Saturday's Grand Prize Number: B-272919 IS WORTH $51,724.50!
If you have the winning number please contact www.kidsheartfelthealth.com to check and redeem your ticket.
About
The Chili Bowl 50/50 Charity Raffle is a week-long fundraiser benefitting the Donnie Ray Crawford Legacy Foundation and Counseling and Recovery Services of Oklahoma's CALM Center in Tulsa in memory of Gavin Creason.
Ticket sales began Monday and will continue until "Last Call" on Saturday night. The winning number for the Jackpot's Grand Prize will be announced before the Chili Bowl A-Feature.
The winner's share of the 50/50 is guaranteed to be a minimum of $10,000.
FOR PUBLIC SHARE: watch the jackpot grow here https://slides.tap5050.com/687
In addition to Saturday night's Grand Prize, there will also be a nightly draw for $1,000 on each Qualifying Night (Monday through Friday). All tickets purchased for the week, up until that night's "Last Call" are eligible for the nightly drawing. The winning number will be announced before the A-Feature.
Tickets and numbers are good for the entire week. Any ticket/number drawn as a $1,000 winner remains eligible for the remaining nightly draws and Saturday night's Grand Prize Jackpot. Do not throw away your tickets!
TICKETS & PRICES
5 tickets for $10
55 tickets for $20
200 tickets for $50
500 tickets for $100
IN-PERSON SALES
Ticket sellers will be roaming the concourse, grandstands, pit area, and campgrounds (both cash and credit cards welcome).
MOBILE & ONLINE SALES
Fans and racers at the SageNet Center can purchase their 50/50 tickets at their seat, in their trailer, or at their campsite via their mobile device. Race fans watching along on FloRacing can purchase tickets online - provided they are within the State of Oklahoma - by heading to www.ChiliBowl.com/5050. Link goes live when officially open.
Online and mobile sales are restricted to devices within the State of Oklahoma and require access to device and browser location settings.
WINNERS HAVE 30-DAYS FROM DAY NUMBER IS DRAWN TO CLAIM PRIZE. ALL WINNINGS PAID BY CHECK VIA MAIL. SEE OFFICIAL RULES FOR DETAILS. *
---
Submitted By: Bryan Hulbert
Back to News