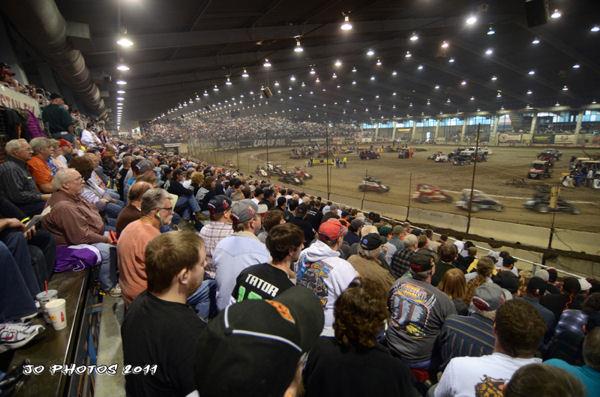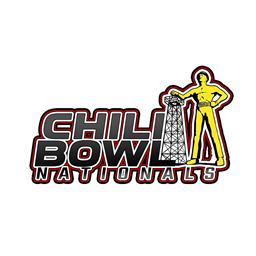 10/15/2012
Chili Bowl Nationals
---
Chili Bowl Tickets Becoming Few
Bryan Hulbert - Tulsa, Oklahoma (October 15, 2012) Those people still searching for tickets for the 27th annual Lucas Oil Chili Bowl Nationals presented by General Tire are in luck as a select number of tickets are still available.
With less than 84 days until the world converts to "Tulsa Time", fans looking to come for the first time or those who want to pick up an extra set of tickets are encouraged to order as soon as possible as sets of tickets for parties of three people or more will find it difficult to be seated in the same row.
Sets of tickets are sold in four and five day packs. Four day (Wed-Sat.) tickets are $192 per person while five day (Tues.-Sat.) tickets are $236 per person. There is a $3 charge for shipping for orders of 12 or less and $4 for orders up to 20 sets.
To order your Lucas Oil Chili Bowl presented by General Tire tickets call 918-838-3777. The Chili Bowl offices are open from 9am to 5pm (CT) Monday-Friday.
Quick Facts:
What: 27th Annual Lucas Oil Chili Bowl Midget Nationals
Where: Tulsa Expo Raceway - ¼-mile clay oval inside the QuikTrip Center at the Tulsa State Fairgrounds
When: January 8-12, 2013
The five nights of racing action will be preceded by a practice session on Monday, January 7.
Past Winners: Kevin Swindell (2010, 2011, 2012), Sammy Swindell (2009, 1998, 1996, 1992 and 1989), Damion Gardner (2008), Tony Stewart (2007 and 2002), Tim McCreadie (2006), Tracy Hines (2005), Cory Kruseman (2004 and 2000), Dan Boorse (2003 and 1999), Jay Drake (2001), Billy Boat (1997), Donnie Beechler (1995), Andy Hillenburg (1994), Dave Blaney (1993), Lealand McSpadden (1991), Jon Heydenreich (1990), Scott Hatton (1988), Rich Vogler (1987).
For more information regarding the Chili Bowl log onto www.chilibowl.com or call the Expo Raceway offices at 918-838-3777. To keep up with Chili Bowl on the go, make sure to follow the Chili Bowl on Facebook or sign up the Chili Bowl E-News Letter by texting ASCS to phone number 22828.
---
Submitted By: Bryan Hulbert
Back to News